EAGLE ROCK FREIGHT
At Eagle Rock Freight we use a truck supply match model to market freight
to our wide network of carriers, providing confidence your
freight will move on time at a fair rate.
Questions? Call 541-210-8640 or
LOCAL / REGIONAL / NATIONAL
CONTAINER DELIVERY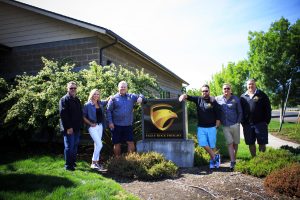 FAMILY OWNED & 100% SELF FUNDED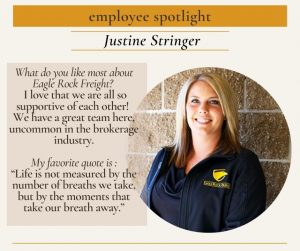 —
Employee Spotlight
—
Meet Justine Stringer…
It's a great pleasure to call you a part of our Eagle Rock Freight family, Thank you! #employeeappreciation #EmployeeSpotlight
THANK YOU to those of you who made our 2nd annual Southern Oregon Brokers Charity Golf Tournament benefiting the Magdalene Home Medford Oregon a huge success! We raised $10,120.17!
>> Heartfelt thanks to all of our generous sponsors and attendees, without you this couldn't be possible.
Western Beverage
TC Chevy Ashland OR
Western Lumber Company, LLC
Rothfus Family Dental
Southern Oregon Subaru
Brown & Brown Northwest Insurance – Southern Oregon
People's Bank of Commerce
Wilson Equipment Rentals and Sales
KPD Insurance, Inc.
Retail Profit Systems Inc.
 SG WILSON TRUCK & EQUIPMENT INC
We look forward to another great turn out next year. 🦅🦅